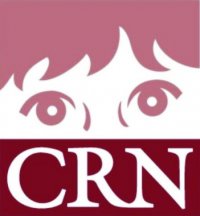 About Child Rescue Network
The Facts
Sexual Predator Listings
Easy Ways to Help
Press Releases
Contact Child Rescue Network
There are many charities that I could have selected to dedicate my valuable time to and I am very excited to announce that I will be involved with Child Rescue Network, their Board of Directors, and their Founder, Jeff Griesemer finding ways to better protect and empower children, and bring home those who are missing. I see the impact that can be made as CRN's safety programs are able to reach more and more families and look forward to doing all I can to help make that happen.
As the new Director of Corporate Relations I will be making it my personal challenge to raise the level of understanding about what Child Rescue Network does, not only in our local community, but on an individual and corporate level across our nation. While this is a national charity, there is not any better place to start than in your own backyard. In the months to come I hope that you will join with us in eliminating Florida's "sex offender" and "abduction" reputations. There many ways that you can help us.
First, let me be very clear, I will not be asking individuals, self employed business, or corporations for handouts. Child Rescue Network has a very capable website for handling all of those donations and every donation made this way is greatly appreciated. Without funds, every charity, non profit or not, cannot run and will not accomplish its mission. That said, nonprofits like Child Rescue Network are able to provide vital programs to families and our corporate partners are seen as heroes... community minded companies that are giving back and helping to protect children!
As consumers when given a choice between two similar products or services and we know that one supports a charity, 87% of us pick the one that gives back. So our partners can look good in the community, provide vital programs that save lives, build customer loyalty, improve employee morale, and see an actual return on investment. In order to accomplish our goal of reaching the entire nation with information on how to better protect and empower children, and bring home those who are missing, I will be talking to you about strategic cause related marketing opportunities that will not only help us accomplish this mission but also raise the level of awareness of your brand, your business, and your desire to become community heroes helping Child Rescue Network.
If you would like to find out more about some of the great things that we have going on, and how you can get involved, please contact me by phone, by email, or filling out the "CRN contact form" below. I will be happy to set up an appointment with you, discuss how you can be a part of the great events that we have going on, and how we can help your business achieve new levels of success.